An urban honky tonk and event space.
2531 KUESTER STREET 
HOUSTON 77006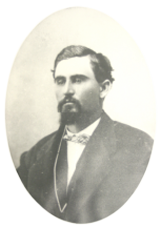 Charles Goodnight
Father of the Texas Panhandle
Now Showing: Online Concerts!
While Goodnight Charlie's is not yet ready to re-open to the public, we are taking inquiries for private events and parties and will announce a summer series of live music soon. The space is wonderful to allow for distance and social enjoyment at the same time. Please email info@goodnightcharlies.com for inquiries.
Subscribe to Our Mailing List for Updates